About Us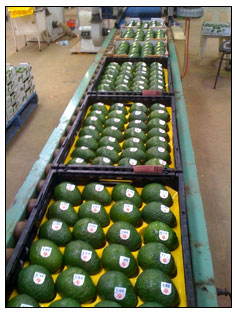 For 21 years, Warehouse Design & Packaging has been providing its ever increasing customer base with cutting edge technology & the highest quality in automated strapping & labelling equipment from local suppliers & abroad. Combined with the manufacturing of labels, Warehouse Design & Packaging is committed to providing a complete cost effective & viable labelling solutions to the Australian horticulture industry.
Supplying manual, inline & tray labelling systems Warehouse Design & Packaging is now in its 5th year of association with Hadran Advanced Labelling Solutions of Israel & our 20th year of association with Dix Renmark from South Australia.
Warehouse Design & Packaging now offers solutions to all packhouse fruit labelling requirements as our mission continues to keep the fruit & vegetable industry competitive & progressive.
To further build our association with the packhouse & offer the latest in automation, our most recent developments include the wholesale distributing rights of both Reisopack and Ergopack strapping machines out of Europe. Warehouse Design & Packaging can now offer a more efficient, time and cost effective solution for packhouse pallet strapping.
To keep inline with the latest in fruit labelling technology, Warehouse Design & Packaging has also increased its capacity of manufactured labels through its recent purchase of the most technologically advanced label presses to service the industry now and into the future.
We look forward to doing business with you.